The 28 Day Challenge is over - now the real work starts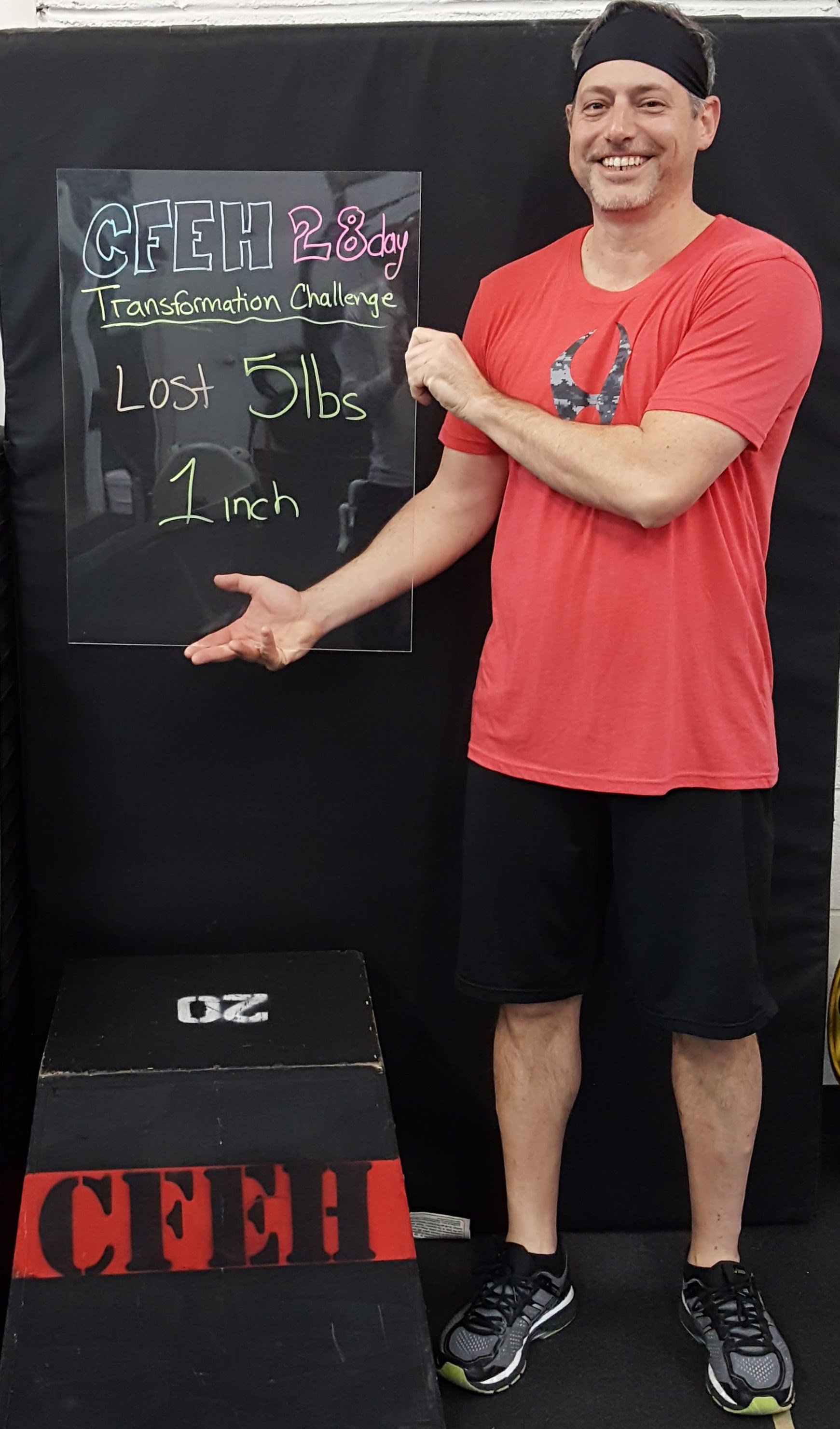 The 28 Day Challenge is over - now the real work starts
Our first 28 Day Challenge is over!! Congratulations to everyone who signed up and put the work in over the last four weeks. We have seen some great successes with weight and inches lost, body fat reductions and improved performances in wods. Many of you have had success in tracking your food and understanding what you eat and making more informed choices. Some of you have improved sleep patterns, higher energy levels, less inflammation that eases those aches and pains after a wod.
A 28 Day Challenge gives you an opportunity to reset your diet and lifestyle and reflect on what works for you. Day 29 and beyond requires you to stick with the changes you have made and continue to see amazing results in many areas of your life. I'm starting the seventh month of my journey and continue to lose weight and body fat - I've sustained an average loss of 1 lb a week, eating a lot of food, but hitting my macros day after day. This process works but you have to stick with it and figure out how to make it fit your lifestyle.
For many of you planning your food and tracking your meals is something you let go of when life gets busy or stressed. It's easy to slip back into bad habits, assume you'll get back on track next week and watch all of that hard work disappear.
Have an accountability system in place!
Think of your nutrition and eating like training for a competition. When you sign up for a competition, you have motivation to get in the gym and work hard. The same thing goes with your nutrition and eating habits to achieve your weight loss and/or performance goals. When you have someone to check in with , give you feedback and revise your plan to achieve your goals, you are much more likely to stick with the program!
On-going Nutritional Coaching Program
We know that nutrition is the foundation for your success in weight loss and achieving your performance and health goals.
Through our partnership with Healthy Steps Nutrition I am available for on-going nutritional coaching. There are two options available.
The Power Hour/Nutrition 101 is a one time consult with the purpose of giving general guidelines on proper nutrition. You receive a Nutrition 101 Handbook, 1-week sample Meal Plan and Food Log.
The Customized Package is the most popular package. You receive a customized meal plan and there is an accountability system in place.
With the customized package you have two face-to-face meetings with me that last between 60 and 90 minutes. I will test objective data (BMI, body fat, measurements & weight) at the beginning and end of this one month package. You will be given a folder with a 25 page Handbook to have as a resource later as well as 4 weeks of meal plans.
Once the first month of the customized package is complete I am offering on-going coaching.This includes one check-in half way through the month via text, call or email and one in-person follow-up visit.
Contact me if you're interested in Nutritional Coaching
Coach Louise